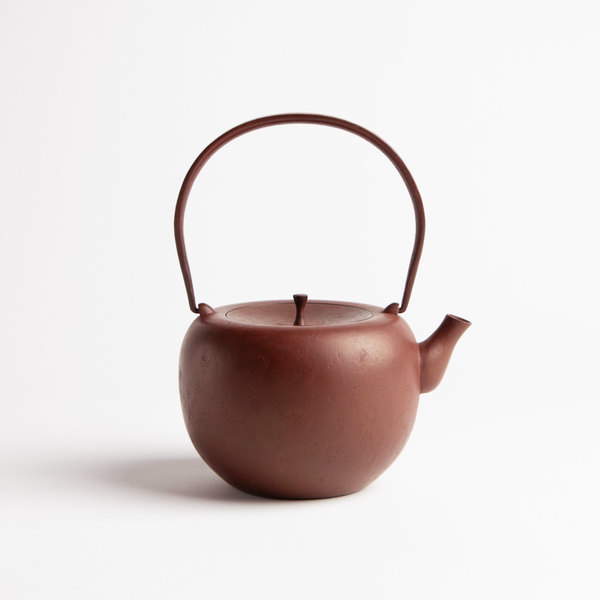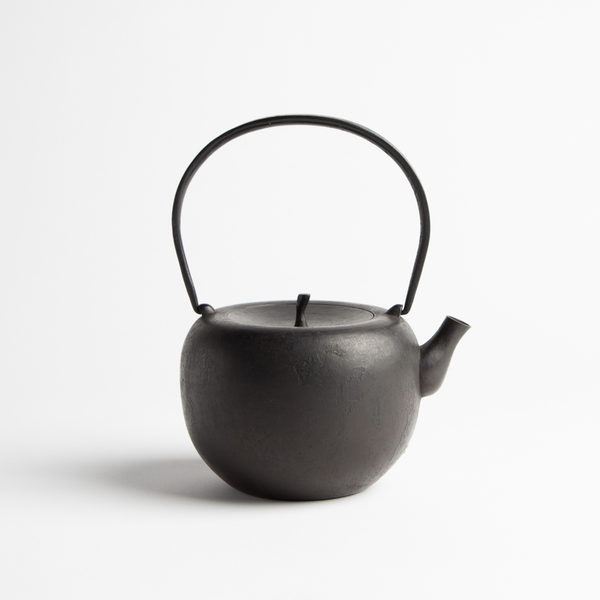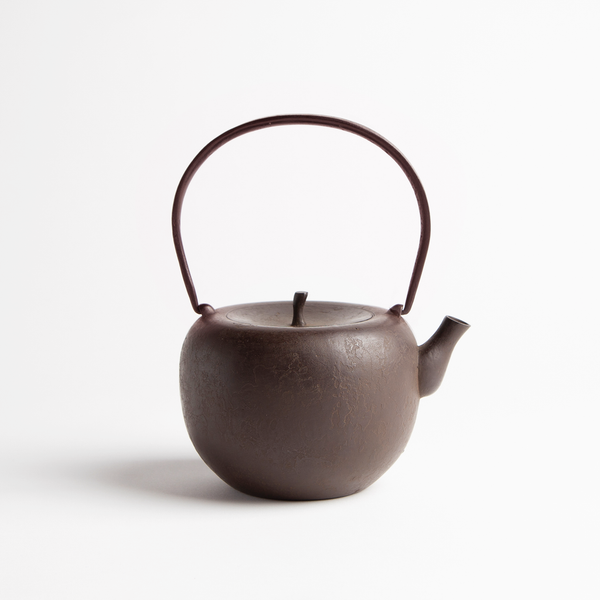 About Akai Ringo
A red apple with a cute apple shape that you can easily tell.
The smooth structure with few irregularities on the surface, which is rare for iron kettles, makes the entire iron kettle stylish and finishes it in a design that makes you want to decorate your room.


Although it has a capacity of 1L and is large enough to drink tea for 3 to 4 people, it weighs about 1.3kg and is easy to handle with one hand.



The larger lid makes it easier to fill the iron kettle with water regardless of the shape of the faucet.

Also, since the handle is movable, it can be stored anywhere.



The spout, which is particular about running out of hot water and easy to pour, is designed so that the amount of hot water is just right for everyday use.

The details are adjusted by craftsmen, and you can use it in your daily life without stress. 

A traditional technique called "Yakihada (baking skin)" and "Yakitsuke (baking painting)" creates a unique landscape (pattern) on the surface of the iron kettle, creating a non-monotonous color in each color.



Black gives a dignified and stylish impression, and does not disturb the surroundings in various scenes.

Brown is the most traditional color in an iron kettle which is reminiscent of rust and traditional tea ceremonies. 

Red is a new types of color which is not found in conventional iron kettles, giving a gorgeous and  contemporary impression and adding bright feeling to the life scene.

Under the supervision of senior craftsmen, young craftsmen are involved in the entire process of this iron kettle.

 

It is a product that will lead to the growth of young craftsmen who will lead the next generation.

* The initials of the young craftsmen who were involved in are included in the serial number one by one.
"Akai Ringo" 3rd Mitsui Golden Takumi Award, Most Popular Award Winner

 

Click here for details

* Packaging image
Product Details
Capacity: 1.0ℓ

Height: 22 cm (

 

including handle

 

)

Body Diameter: 14cm

Bottom: 8 cm

Weight: 1.3kg

Patterning: None

Skin: Burnt skin finish

Serial number: listed on the bottom

IH: Available
* It may not be supported depending on the IH model and bottom diameter.

 

For details, see the instruction manual of your IH. 
Delivery Time
Please note that each item is handmade by a craftsman, and we work on the production after receiving an order, so it may take some time to deliver it.

 
As a current guideline, it will be shipped about 13 months

 

after payment

 

.

 

(Please note that it may be slightly different.) If you are in a hurry, please contact us.
FAQ
Q. 鉄瓶はIHでも使えますか?
A. はい、IHでも使用可能です。
kanakenoの鉄瓶は、ガスコンロ、IH、反射式ストーブ、キャンプ用ガスバーナー、炭火等、ほとんどの熱源で使用可能です。
※IHで鉄瓶をお使いになる方は、ご使用のIHの対応底径サイズをご確認ください。底径のサイズが対応外ですと、反応しない場合がございます。
kanakenoの鉄瓶の底径は8cm~8.5cmとなります。 詳しくは製品仕様一覧をご覧ください。