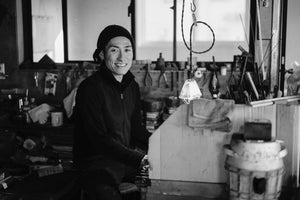 Takahiro Tayama
Representative of TAYAMA STUDiO.inc. 7 years of craftsmanship.
Born in 1983, from Morioka city in Iwate prefecture.
Came back from Tokyo after the Great East Japan Earthquake. In 2013, he became a disciple under Kazuyasu Tayama as a Nanbu Tekki craftsman and established Tayama Studio Co., Ltd. in the same year. In 2017, he released the iron kettle brand "kanakeno" that works on selling Nanbu iron kettles both domestically and internationally and updating Nanbu iron kettles. The brand holds a course to learn with citizens, "Tetsubin School," a new iron kettle showroom, "engawa," and a sustainable young craftsman training system, "Akai Ringo Project."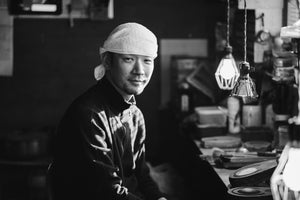 Shun Kumagai
Japanese traditional craftsman. 14 years of craftsmanship.
Born in 1971, from Morioka City, Iwate Prefecture.
After working as a dental technician, he introduced crafts into the world of Nanbu Tekki and became a Nanbu Tekki craftsman at Kamasada Kobo, which is known for modern ironware, and worked for 10 years. He acquired the qualification of a traditional craftsman in 2021 after transferring to Tayama Studio.

He has a wide range of casting experience.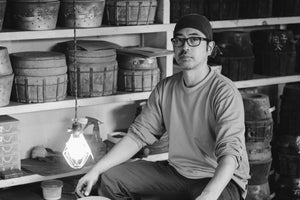 Osamu Yoshida
14 years of craftsmanship.
Born in 1975, from Morioka City, Iwate Prefecture.
After working as a thatched-roof craftsman for three years, he joined Terumata and Kaoruyama Kobo in Morioka Handcrafts Village.
Handles iron melting in a razor furnace, which is a traditional cast iron melting method, more than 250 times.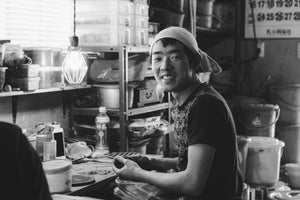 Kaito Nagasaka
3 years of craftsmanship
Born in 1999, from Kanagawa prefecture.
After graduating from high school in Iwate prefecture, he joined Tayama Studio in April 2018, aiming for a manufacturing path. She mainly produces iron kettles of Akai Ringo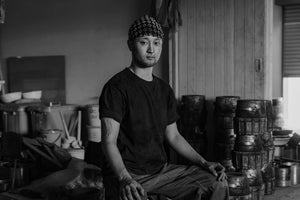 宮田 康矢
職人歴1年。
1997年生まれ、岩手県大船渡市出身。
都内の大学を卒業後、地元岩手でのものづくりの道を志し、2022年2月タヤマスタジオ入社。
職人歴1年ながら自身の鉄瓶製作を手掛けるなど、積極的に技を修得し、作品を作り続けている。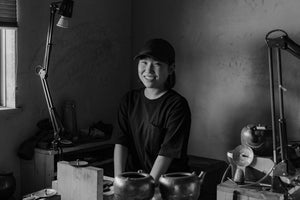 瀨川 七菜
職人歴3ヶ月。
1999年生まれ、岩手県滝沢市出身。
仙台の大学を卒業後、地元岩手でのものづくりの道を志し、2022年4月にタヤマスタジオに入社。
engawaやSUNABAの店舗スタッフとして鉄瓶販売、接客を学んだ後、2023年6月より工房に入る。鉄瓶製作の基礎修得のため日々修行中。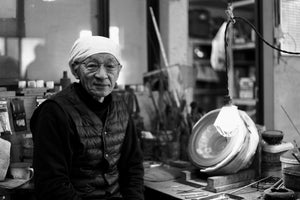 Kazuyasu Tayama
Representative of Tayama Iron Kettle Studio.
Japanese Traditional Craftsman. Chairman of the Nanbu Tekki Traditional Craftsmen Association. 55 years of craftsmanship.
Born in 1950, from Nishine Town, Iwate Prefecture (currently Hachimantai City).
In 1966, at the age of 15, he became a disciple of Morioka Domain's servant, Suzuki Morihisa Kobo. He studied directly under the 13th generation Suzuki Morihisa (the only intangible cultural property record keeper of the Nanbu Tekki craftsman) and received Kaoru pottery. He acquired all the techniques and techniques at a young age, and in 1994 he was certified as a traditional craftsman at the age of 42, the youngest in the industry.
After retiring, he opened Tayama Iron Bottle Studio in 2011. Since then, he has been actively providing technical guidance to his son, his successor, craftsmen, opening the door to traditional craftsman examination examiners and other young craftsmen.
Awarded the outstanding technician (modern master craftsman) in 2018. In 2019, Iwate Prefecture will produce a gift iron kettle to celebrate the throne of His Majesty the Emperor.