At kanakeno, we have two support services for all those who purchase iron kettles so that they can use them comfortably with no worry.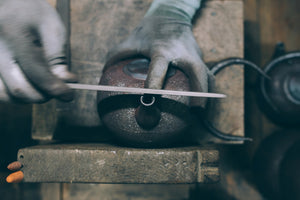 Lifetime Warranty Support
If the iron kettle is rusted, you can return it to us, then apply rust proofing again, and return it to the customer. So this is our "lifetime warranty" service.
There is no limit to the number of times you can return it, but from the third time onward, you will be charged 15,000 yen as a repair fee. However, if you use it in a proper way, I think that you will need to fix it once or less in your lifetime.
*The above price does not include tax.
*Shipping fee is on customers.
*Prices may be changed due to social conditions.
However, cracks and chips will not be handled. (If this is due to rust, please consult with us.)
Also, we can not accept repair if it is done intentionally.
The difference between discoloration and rust, how to care for it for a long time, and precautions when returning it will be dealt with in the "Daily Support"below.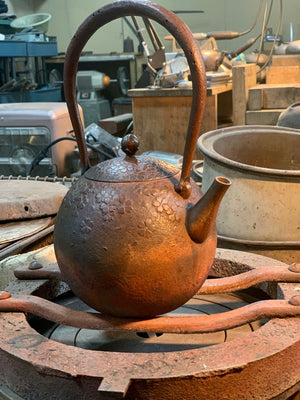 Before Repair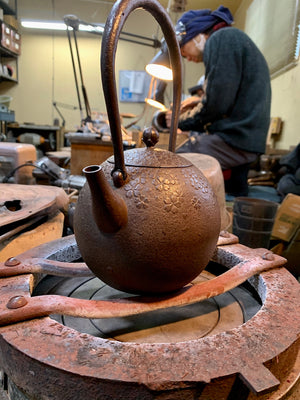 After Repair
A request from a customer who has been cooking for a long time and the lower half of the iron kettle has turned bright red.
By applying the lacquer paint again, it was possible to repair it as if it were new.
*Even if it is cooked for a long time, it can be used as it is if there is no hole in the iron kettle. This time, we have received a repair at the request of the customer. Please feel free to contact us at the following daily support to discuss whether you need to fix it.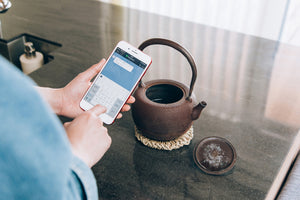 Daily Support
You can use this support service from the registration method described in the bookmark sent with the iron kettle .
For example, the difference between discoloration and rust.
What seems to be rusty at first glance may be discolored when we see it.
Discoloration is like giving your jeans a taste that you've been using.
However, the difference is hard to tell, so I will give you some advice.
We will also give you advice on how to care for your product for a long time.
In addition, the "Tetsubin Concierge" will respond individually to your daily questions and opinion during your daily life.
Since communication is using the messenger app LINE, you can easily text us with images of your iron kettle and just sent us message like "Is this okay?"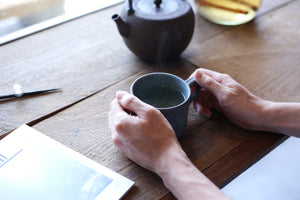 We hope that you can enjoy your tetsubin life with no worry by using these services.