Since 2018, we have been planning and holding a civic event called「Tetsubin School」to foster interest and knowledge about Nambu Tekki.
The theme is "Nanbu Tekki that Iwate people should know and that I want to tell someone from tomorrow."Under the catchphrase, many people participated through events in the prefecture, extracurricular lessons at schools, and in-house holdings at the cafe engawa. Initially, the lecture was given to the people of Iwate prefecture, but thankfully, we have had the opportunity to hold the events outside the prefecture, and we have held it several times in Tokyo.
In the future, we would like to continue planning so that we can have an opportunity to get to know the local Iwate crafts through the Tetsubin school and various activities.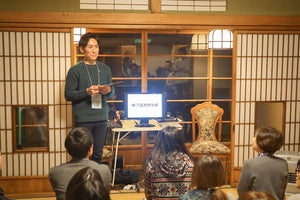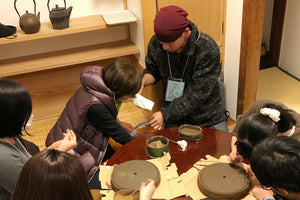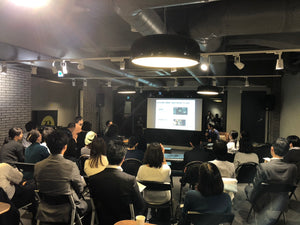 Tetsubin School in Tokyo Kanda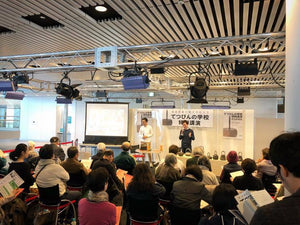 Tetsubin School at Morioka Aina
We would like to continue to hold it regularly in the future. If you are interested, please feel free to contact us.
*Based on the recent situation, we are not currently holding face-to-face events with a large number of people.